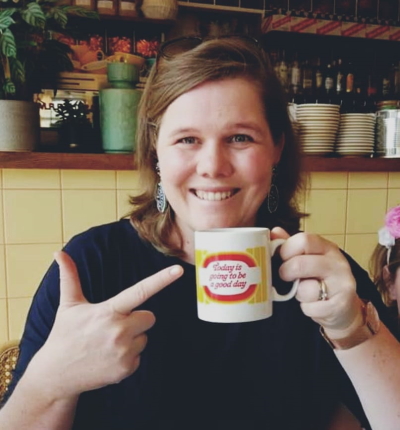 Sandy Meyer:
Development Manager
What was your favourite childhood game?
I spent hours drawing and creating imaginary roads, towns and shops, out of chalk on the driveway. My brother and I would then ride our bikes through them, living out our pretend lives. I remember we even created a drive in to watch movies, which was staring out over our view from the garden, and a police station, should the need arise for any arrests. The best part was getting to create it all over again when the rain washed it away.
What are you passionate about?
I am passionate about people, families and communities finding joy, health and wholeness and growing into a place of thriving. I am passionate about the power of play, and how we can engage in play at all life stages. I love cooking, baking and having people around my kitchen table for tea and a deep chat, and maybe a quick game of Bananagrams.
What three words describe you when you are not at work?
Adventurous, joyful, inquisitive, my family might add messy (at times!). I call it "creative chaos" which is sometimes on my desk!
What are you looking forward to in your new role at dlalanathi?
In my new role as development manager, I am looking forward to working with other people as a team, as previously I have been working solely in a private practice and it can become quite isolating. I look forward to sharing ideas and thoughts and perhaps cups of coffees when Covid-19 regulations are less restrictive. I am excited about being able to offer a perspective on play, development and well-being throughout the age span, as an occupational therapist. It excites me to play a part in producing excellent quality work, that is reliable, relevant and up to date. I look forward to learning and having my passions fanned to flame.