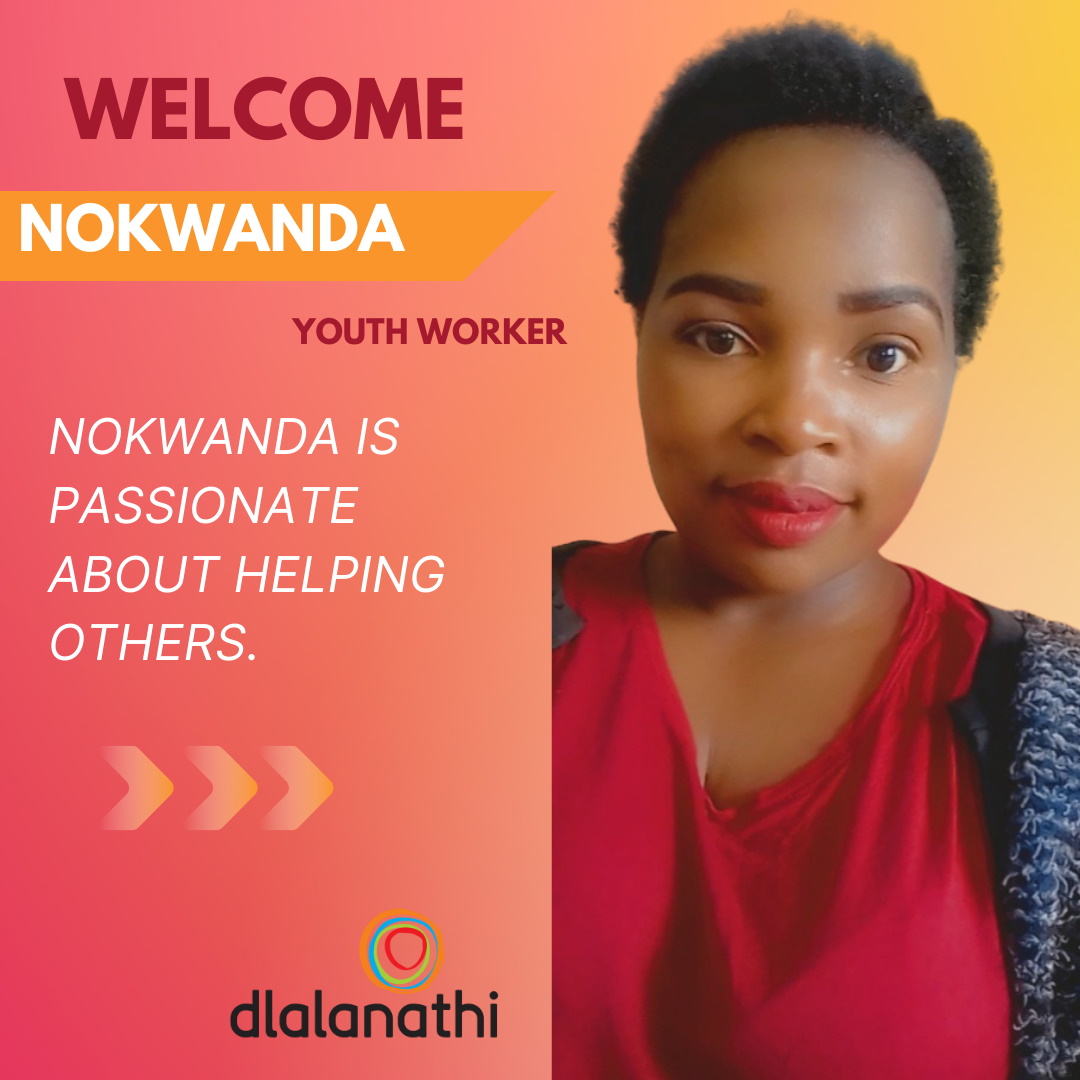 Nokwanda Mkhize
Tell me about yourself and your family?
We are a family of 6 people and I feel very blessed. I have two sons and 2 daughters. My eldest is 13 years and my baby is only 5 months old.
What are you passionate about?
I am passionate about helping others. I have always been this way. I want to help people before helping myself. And I am especially passionate about working with youth.
What three words describe you when you are not at work?

Adaptable, Friendly and Helpful
What are you looking forward to in your new role at dlalanathi?
I am looking forward in working with different people that I get to connect with in the community. I am most excited about working with youth and children who have been affected by trauma and loss.
What motivated you to go into youth work?
I am motivated by knowing that I am empowering youth with knowledge that I have. That I am making a change in their lives and that what I do is done with love. When I see someone making good decisions and healthy choices with little help from me, this motivates me even more.
What keeps you going?
My Family!! I don't think I can do anything without them. They are the reason for my existence and their love and affection for me is what makes me keep going.