Each year in March the International Federation of Social Workers promotes 'World Social Work Day'.
"It is the key day in the year that social workers worldwide stand together to celebrate the achievements of the profession and take the theme message into their communities, workplaces and to their governments to raise awareness of the social work contributions and need for further action."
(from the Federation website www.ifsw.org)
The theme message for this year is 'Promoting Community and Environmental Sustainability', this is the second and final year of the theme set by the Global Agenda for Social Work and Social Development.
In 2016 and 2017 dlalanathi had the pleasure of facilitating get-togethers for Social Workers and Social Service Practitioners to celebrate Social Work and Community Development across our region. We took the opportunity to have fun, engage in a creative activity and network as Social Workers and Practitioners in the field of Community Development. Each year we have emphasised the importance of self-care and having fun in order to sustain and care for yourself. A highlight of the time has always been a live interview with practitioners in the field, to hear their views, experiences and stories.
In 2016 the response was so positive and the feedback on the need for ongoing creative learning so strong, that we decide to continue offering get-togethers for Social Service Practitioners in the shape of Professional Practice workshops. These now take place every two months at the dlalanathi offices. The next one coming up will be on the 22 March from 9 – 11am and will focus on how to work with resistance in children and young people. If you are in the area and are interested in participating do be in touch with Linda at 033 345 3729.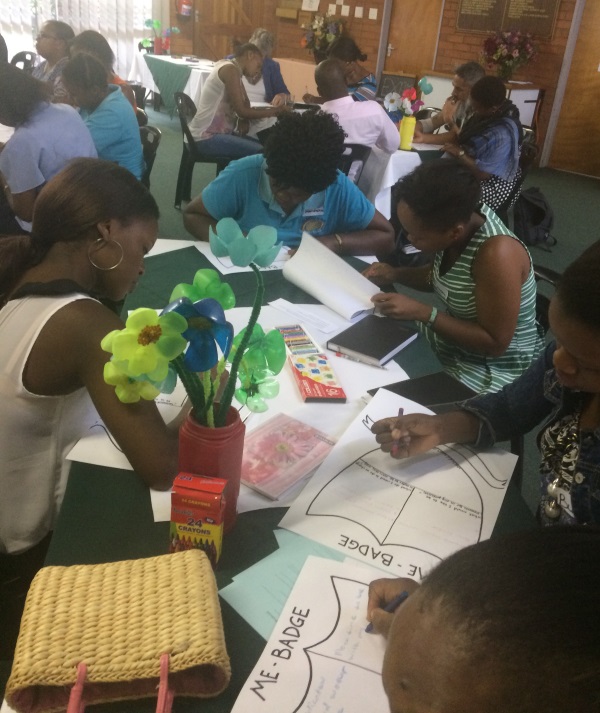 Pictured here are participants working on their 'Me Badge' at last year's event.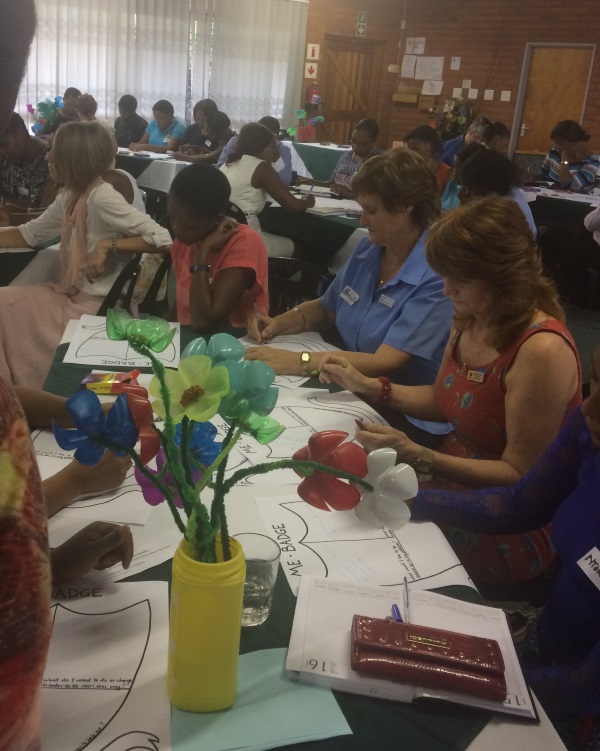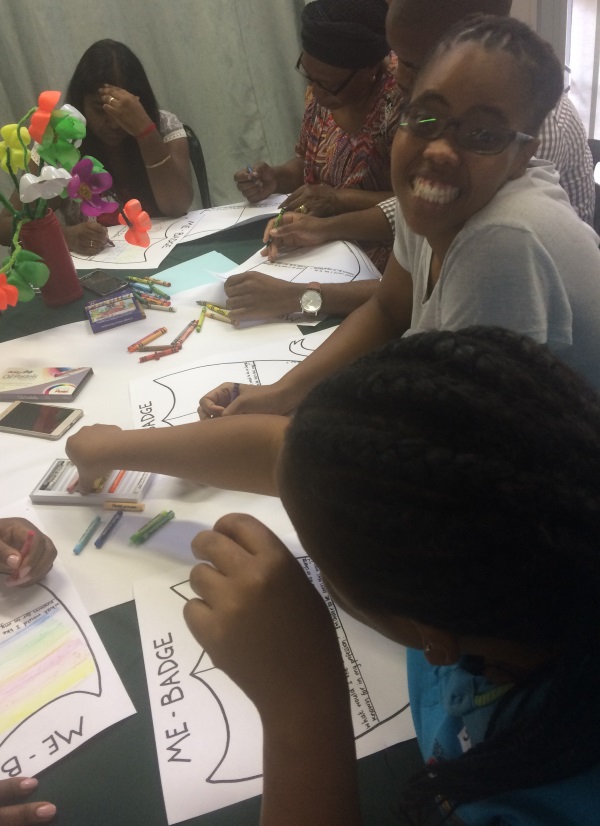 Celebrate a social worker or social service practitioner in your life this March!!