dlalanathi ⎪ "play with us" ⎪ what we do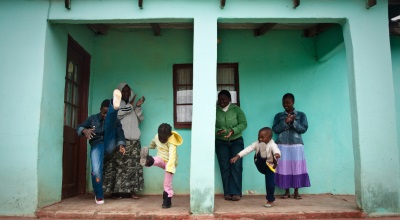 Our name expresses how we use play to achieve wellness for children. Play is central to our work because, not only is it a right for all children, it is accessible and a key indicator of their mental health. Play is children's natural means of communication, bringing fun, connection, development, and healing.
Through simple techniques of play, listening, and reflection we facilitate healing and strengthen relationships. We provide direct support, train community members and caregivers, as well as other organisations who work with children throughout the country. In a time of enormous need, and not enough professionals to respond, our work focuses on building the capacities of people and organisations, empowering them to provide emotional support to children affected by HIV, loss, and poverty.
Providing Psychosocial Support

Psycho:
relating to the mind, thoughts, feelings, and emotions
+
Social:
about relationships with people and the society around us
+
Support:
caring for people and assisting them in difficult circumstances
Providing psychosocial support means caring for people's emotional and social needs. Though needs for food, clothing, and shelter must be met, loving, nurturing relationships are essential for children to develop, heal, and thrive. Psychosocial support instills messages of worth, love, and protection in a child's life. It has the potential to transform individuals, families, and communities.
Working In Communities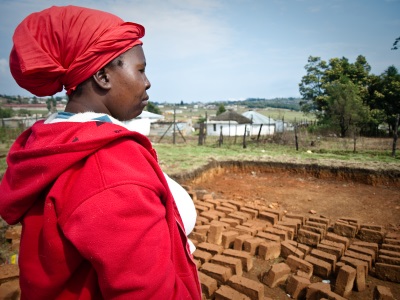 We work directly in communities, allowing for the transfer of skills to community members and caregivers. Presence in the community is essential for connection and determining needs, as well as designing and testing new programmes before training others to use them.
We position all of our work within a community development model to increase communities' capacities to respond to the psychosocial needs of children and families affected by loss. Our approach involves intensive work in a specific geographic area for a 2-3 year period. This time frame is required to develop play skills and competencies within the community. Additionally, it supports the community's use and implementation of learned play skills so that the play for healing support will continue after dlalanathi exits the community.
Since 2012 dlalanathi's efforts have been focused in Swayimane, a subsection of the uMshwati district. Swayimane is a rural area, notable for its hills and valleys with clusters of activity around key structures like schools. Farming serves as a major source of income, but poverty and unemployment rates remain high. We work predominately with a population group born in a post-apartheid society, providing its own set of unique challenges. This age group has been most affected by South Africa's slow response to HIV, leaving many intimately aware of the realities of death, loss, and living with illness.
Engaging In Partnerships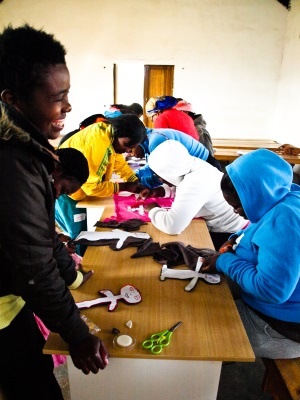 To increase the scope and reach of our work, dlalanathi provides training to other organisations serving children and families. The implementation of our training process enables strategic partners (NGOs, community-based organisations, schools, etc.) to integrate psychosocial support into their existing programs, extending the provision of care for the bereaved.
Through these partnerships, we share skills, learning, and programs to be used and adapted in a way that is most effective for their contexts. Ultimately, we seek to train the trainers, who can then provide effective, direct work with children. For more information about the specific training programs dlalanathi offers, click
here
.